I'm living the caftan life! Staying home, draping myself in pretty fabric with no waistband… seems good to me. And if you've been following sewing patterns for a while, you probably recognise this as the Style Arc Toni Designer Dress!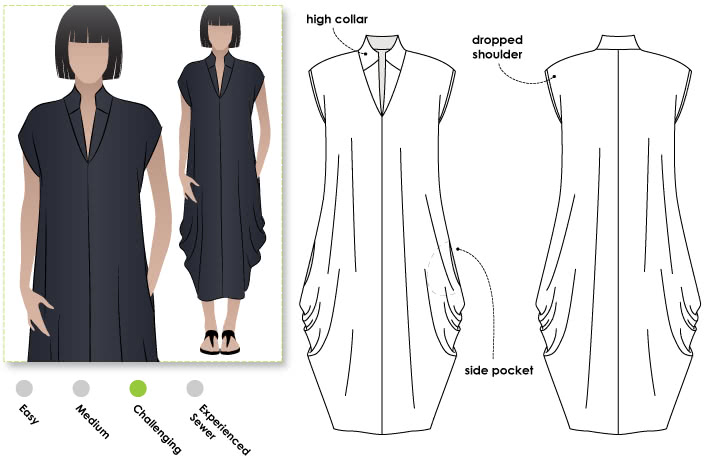 I've been meaning to make this dress for YEARS, inspired by many versions including Lara, Catherine and Kate! (By chance, I think my current hairstyle is an amalgam of all three ladies'!) The dress is such a neat combination of tailored and voluminous, which I think is really cool and suits my figure.
I've never sewn a collar in my life (except peter pan collars and I'm not sure those count?) so I avoided sewing this one for a week… and then when I finally put it together I realised that I'd mis-cut the back of the dress and made it too wide! Never mind. I put in a sneaky box pleat at centre back and moved on with my life.
I'm so grateful for my little backyard this summer… and with these beautiful flowering trees, I can pretend I'm somewhere tropical!
How pretty is this fabric? It was a birthday gift to myself from Blackbird Fabric back in June. It is a rayon challis and it sewed up nicely. I might have just enough left for a Muna and Broad cami.
I also love these earrings that arrived today from Paunngak Crafts, who lives in Ottawa and makes beautiful traditional beaded moccasins and jewellery. I seem to keep buying the two things I can't wear in public til masks are no longer required: lipstick and earrings! But dammit, life is not for being practical.
I really want to sew some knits next – I miss the thrill of finishing a garment in under an hour!