I recently passed on a whole bunch of too-small thrifted cardigans, and it's time to restock my wardrobe! I wear cardigans all winter and all summer – they are a big part of my wardrobe!
I figured it was time to try a Burda pattern that isn't a sheath dress, so I bought this shawl cardigan pattern on sale. Let's be honest, the model photo doesn't show anything, but the colour sold me!
The cardigan has some interesting seam lines, which don't show at all in my versions, so have a look at the line drawing!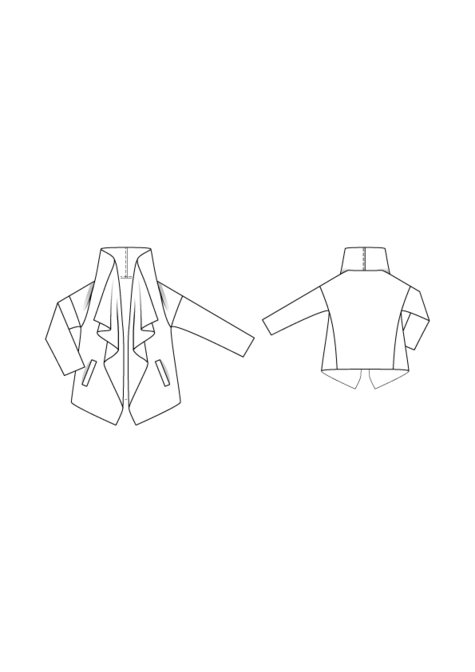 As it happens, I like this second version more! It's a rayon french terry, and it drapes closer to the body than my ribbed sweaterknit. You can see more detailed pictures of this green version in my post for the Cali Fabrics Blog.
I actually took the turquoise one in several inches at the side seams after wearing it a few times, and now it hangs better. Best of all for lazy sewists everywhere, this is a great pattern to leave the edges raw!
I've got a backlog of things to blog – I just haven't been feeling it for a while, but I know that recording what I make always makes me feel free to sew more, so forgive me while I do a couple of short blog posts to catch up!